Welcome to Paradise
No front page content has been created yet.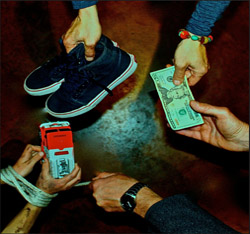 What is Human Trafficking?
Slavery is widely considered to be behind us, but shockingly, it continues to exist today. The second largest – and fastest growing – criminal industry in the world, modern-day slavery afflicts millions of communities around the world. It is one of the most atrocious violations of human rights of our time, with an estimated 35.8 million men, women, and children enslaved today.
Modern-day slavery goes by the name of human-trafficking: a $150 billion criminal industry that exploits millions of the world's poor through the means of bonded labor and sexual exploitation. Of the millions of people enslaved today, an estimated 1.2 million children are trafficked into various forms of slavery each year.
Learn more
about how we are fighting for justice
here.