Welcome to Paradise
No front page content has been created yet.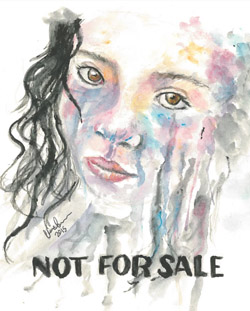 The Worldwide Freedom Now Art Exchange & Exhibit.
Guria, a grassroots anti-trafficking NGO based in Varanasi, India, is partnering with schools and organizations across the world to create a tidal wave of awareness, empowerment, creativity, and activism. FREEDOM NOW is a worldwide campaign in which students learn about human trafficking, create art about trafficking, exchange their art with each other, and on a specified date annually, will exhibit their art in their respective communities, in an act of worldwide solidarity.
If you want to learn more about how to participate, email
guria.intern@gmail.com
and
click here
for a list of steps.
In the past four years, over 80 schools and organizations from many different countries participated in the campaign! In 2015, three student participants from the Atlanta International School were chosen to have their pieces displayed at the Freedom Expressions ATL Exhibit at the Hartsfield-Jackson Atlanta International Airport, the world's busiest airport! Additionally, Chase Hommeyer (former Guria intern) was featured by CNN for her work with Guria and the Freedom Now campaign.
For more information and a set of resources for participating in this event, please see our Curriculum page: "click here"