Welcome to Paradise
No front page content has been created yet.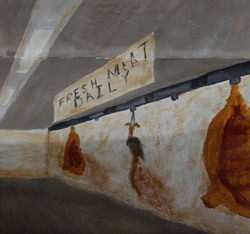 FAQs
My students are so young! I'm worried that teaching them about human trafficking is too much.
Guria has created a curriculum to aid teachers in introducing the notion of human trafficking and guide students through the process of art creation. It, along with our other curriculum-related resourced can be viewed and downloaded from the
Curriculum
page. You know your students best, but we believe that the February 20th FREEDOM NOW Global Art Exchange & Exhibit is a wonderful opportunity to introduce any age of students to real-world issues—through a lens of hope, creativity, and empowerment. It is a chance for students to understand the increasing interconnectedness of our world, and gain confidence in their ability to make a difference.
I don't have very much time, but I love this project idea! How can I participate?
For a brief explanation of participation and links to other resources, please visit our
How to Participate
page.
I'm not a teacher! How can I implement this project at my school?
Many people implementing the February 20th FREEDOM NOW Global Art Exchange & Exhibit are not teachers! Especially in high school and college, student leaders have emerged to coordinate their school's involvement. Some are teaching about trafficking at a school assembly, some at a student club meeting, and some during a visit to a class. Some are facilitating art creation after school, some with requests for art on posters throughout campus, or some during lunch.
I'm not a school! Can I still participate?
Of course! The February 20th FREEDOM NOW Global Art Exchange & Exhibit was initially designed for schools, but we would also like to encourage the participation of groups of any affiliations (private art classes, community centers, informal groups of friends, religious congregations, etc.)
My school has a date conflict with February 24th. Is it still possible for me to participate?
Yes. For serious date conflicts, (for example: a holiday when school is not in session, or another major event conflict,) we ask that schools hold their exhibit on the closest possible date to February 24th, and inform viewers of their honorary participation in the February 20th event.
What kind of art is acceptable?
To learn about what art to create and see examples of acceptable art, see Guria's guidelines for art creation in our document
"Art Creation"
page.